News
The Charter 77 – 40 years since its launch
(12. 1. 2017)
The Charter 77 declaration was delivered to the registry of the Federal Assembly on 10 January 1977
Charter 77: 40 years since its launch

Signatories – members of legislative bodies
Related parliamentary documents
Contemporary periodicals
The Parliamentary Library and Archives hereby offer a selection of texts and data relating to the 40th anniversary of the Charter 77 declaration as a part of its incentive to render maximum of the information sources from its funds public. The primary aim is to deliver unbiased factual information with a special focus on the role of the Czechoslovak parliament.
The website contains the list of the Charter 77 signatories who were (or have been) members of the legislative bodies and a document illustrating the Parliament's contribution to the widespread reaction contravening this civic initiative.
Those who may be interested in studying the primary sources and other related documents in depth can profit of the Parliamentary library and archives premises for attendance loans.
The text of the Charter 77 including the list of its signatories was delivered to the Federal Assembly registry on 10 January 1977 and you will find its original typescript version under the link "The Charter 77 declaration".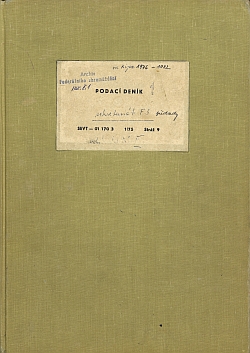 *****
To illustrate the atmosphere of the time, we attach the document adopted at the joint meeting of the Committee for Security and Committee for Defense of the Federal Assembly:
*****
Signatories – last or future members of legislative bodies
Jaroslav Bašta
Rudolf Battěk
Václav Benda
Rudolf Bereza
Karel Biňovec
František Bláha
Pavel Bratinka
Petr Brodský
František Bublan
Petr Burian
Jaroslav Cuhra
Albert Černý
Stanislav Devátý
Jiří Dienstbier
Bohumil Doležal
Miklos Duray
Michal Dymáček
Jiří Fiedor
Miluše Fischerová
foto není
Jaromír Glac
Jiří Hájek
Leopold Hofman
Milan Hořínek
Tomáš Hradílek
Milan Hruška
Milan Hübl
Heřman Chromý
Ludmila Jankovcová
Zdeněk Jičínský
Eva Kantůrková
Vladimír Klokočka
(foto z webu)
Tomáš Kopřiva
Zdeněk Kotrlý
Petr Kozánek
(foto z webu)
František Kriegel
Daniel Kroupa
Marta Kubišová
zvolena
- nenastoupila
Miroslav Kusý
Vladimír Líbal
Ladislav Lis
Jan Litomiský
Jaroslav Mezník
Jaroslav Mlčák
Ján Mlynárik
Jiří Müller
Pavel Muraško
Oldřich Musil
Dana Němcová
Martin Palouš
Jana Petrová
Jaromír Piskoř
Petr Pithart
Václav Povolný
Jiří Ruml
Jan Ruml
Antonín Rusek
Pavel Rychetský
Gertruda Sekaninová
- Čakrtová
Jan Sokol
Jaromír Stibic
Jaroslav Šabata
(foto z webu)
František Šamalík
Jiří Šašek
Věnek Šilhán
Bohumil Šimon
foto není
Rút Šormová
Pavol Šremer
Marie Švermová
- Švábová
Miroslav Tyl
Milan Uhde
Petr Uhl
Alois Válek
Vlastislav Valtr
Jaroslav Vitáček
foto není
František Vodsloň
Rudolf Zukal
Václav Žák
(foto z webu)
The archive funds of the Parliamentary Library have selected and published the following reactions from the local press: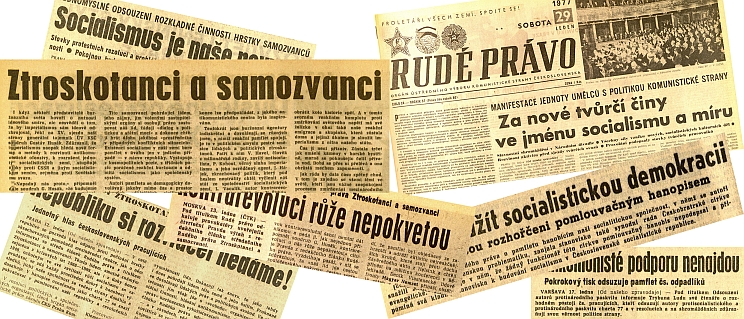 The phenomenon of the Charter 77 declaration has been treated by numerous book titles available at the Parliamentary library. You will find the full list under the link bellow: