Archives of the Chamber of Deputies
From archival records
How to reach us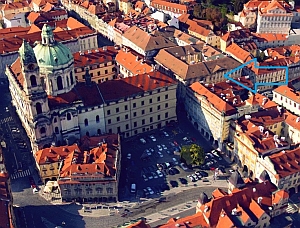 News
Fotodokumentace z představení publikace "Mitteleuropa Revisited".
Představení významného titulu od rakouských autorů (Erhard Busek a Emil Brix) pod záštitou předsedy Poslanecké sněmovny a velvyslance Rakouska.
50 let od srpnové invaze - stručný nástin událostí prvních dnů z parlamentní perspektivy
The digital archive of parliamentary documents (debates, bills, lists of MPs and Senators, other parliamentary documents).
Our digital archive contains in its main section parliamentary documents from today going back to 1848. A historical section offers documents from the period of Czech (Bohemian) Assemblies and old prints from the beginning of our parliamentarianism since the 11th century.