Archives of the Chamber of Deputies
From archival records
How to reach us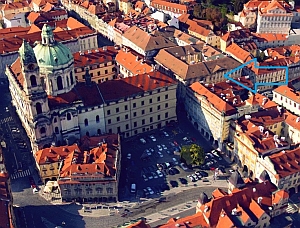 News
14. 2. 2019 - představení publikace "Biografický slovník vedoucích funkcionářů KSČ (1921 - 1989)"
10. 12. 2018 - představení knihy "Projevy a podoby protirežimní rezistence v komunistickém Československu 1948-1989"
30. listopadu 1938 byl zvolen naším 3. prezidentem Emil Hácha
The digital archive of parliamentary documents (debates, bills, lists of MPs and Senators, other parliamentary documents).
Our digital archive contains in its main section parliamentary documents from today going back to 1848. A historical section offers documents from the period of Czech (Bohemian) Assemblies and old prints from the beginning of our parliamentarianism since the 11th century.